How fast and efficient can an economy be? It is surprising and fascinating that the pace of the market grows day by day. There is a massive global decrease in unemployment rates, signifying an increased quality of life. This also means that talent mining is as competitive and difficult as ever amongst employers.

The amount of jobs available has exploded in the past ten years, making the year 2019 the time when there are actually not enough people to occupy all those vacancies. To conquer the problem, recruiters are coming up with alternative ways to attract candidates and employ new talent, particularly through social media. The progress and realisation are measured via metrics, such as retention rate and quality of hire.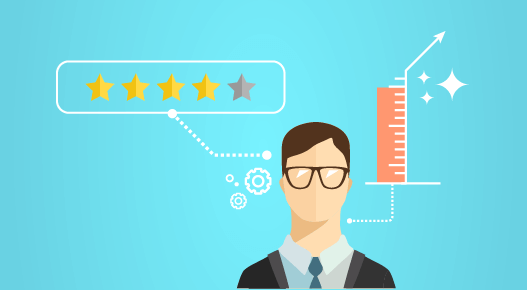 Moreover, we've recently witnessed the emergence of recruitment companies. This trend is particularly proactive in IT and software engineering – an example would be companies like DNA325, who work with enterprises from all over the world to find top talent for them. Therefore, let's talk about the most novel recruiting trends and top requirements for successful marketers.
Marketing in the Recruitment Process
Social media and marketing are on the top of the list when it comes to best recruitment practices. By employing marketing strategies around hiring processes, recruitment specialists stay up to date with the tendencies on the market and in the labour world, and are therefore able to help companies make right moves to avoid getting trapped in the labyrinth of market challenges.


Constituting the base of the pyramid of talent acquisition, recruitment marketing is an essential part of a successful search for candidates in 2019. It involves making your company well-heard of and increase candidates' interest in it, as well as increasing the likelihood of your company becoming their next employer. Consequently, employing such strategies might increase your competitive advantage on the market. Some techniques that it might involve are listed below.
Inbound Recruitment
This strategy involves extended and regular outreach to candidates focused on becoming the employer of their choice. The importance of such an approach is the long-term, durable hiring methodology, where you become deep-rooted and well-known in the market, which advances your talent capture skills.
Employer Branding
This element of recruitment is based on making the brand of your company familiar to the candidates and deliver its key aspects to them to increase the chance of them reaching out to you and apply. Based on research, we now know that the brand of a firm is the first thing that potential employees experience about it before applying for a job. Therefore, the better your brand and reputation, the higher your employment and retention rates.
Importance of Social Media
It is not surprising that nowadays a substantial part of the recruitment process is based on social media communication skills and monitoring. The millennial culture has made it apparent that the lives and attitudes of candidates can be followed through platforms like Twitter, Facebook, or Instagram. This makes it possible for companies to hire people with personal qualities that suit them most, even prior to an interview.


Equally, platforms like LinkedIn allow individuals to view companies' activities and familiarize themselves with their potential employer's activity. Hence, we can see that social media activities can be both dealbreakers and life-savers for one's reputation and employment rates. Let's have a look at some of the options available:
LinkedIn: To find users with suitable abilities and build meaningful conversations.
Facebook: For a more interpersonal communication.
Twitter: To share opinions and connect with experts.
Boolean Search
Boolean search has shown to be an incredibly efficient method in all search engines, using simple mathematical concepts to operate. During candidate search, sourcers and recruiters use Boolean search to study tremendous amounts of human capital data, specifically involving resources like LinkedIn and other social networks, as well as resume libraries. This can also employ artificial intelligence solutions, big data analysis and automated search logarithms to discover best talents and top human potential for companies. This ultimately boosts competitive advantage of the company on the market.
Experience Is Not Everything
In the changing market, less attention is paid to the experience of potential employees, and more so to various supplementary factors:
References: more than half of recruiters use references during hiring process to decide for a suitable candidate;
Conversation skills: the ability to actively communicate in the field, especially with the appliance of social media, is key;
Industrial insight: understanding of the area you work in means being armed in new scenarios;
Matching values: knowing your company's values and cultural characteristics means better collaboration, integration and coworking.

Conclusion
It is evident that, as the market is changing, recruiters have to take rapid action and change their approach. New relevant techniques that will boost your recruitment rates in 2019 should be more social media-oriented, exploring a greater diversity of candidates and their communication skills. It should also involve an element of marketing to attract more talent. A good move would be employing artificial intelligence techniques and boolean search to increase the amounts of databases you're going through to find your matching applicant.