Video traffic monetization is a topic of interest to numerous businesses, and it's especially hot for app owners and developers. In-app advertisements bring quite a fair profit. According to Hubspot, enjoyment of video ads increases purchase intent by as much as 97% and brand association by 139%. Since most of the time users spend on their smartphones is given to apps, in-app video traffic monetization is particularly topical nowadays.
Today, we've prepared for our readers an overview of the leading Ukrainian video traffic companies that broke into the market and hold their positions strongly. In this article, we'll introduce VertaMedia, LoopMe, and Exponential, who help businesses reach out to their audience via mobile video traffic channels.
[dt_divider style="thick" /]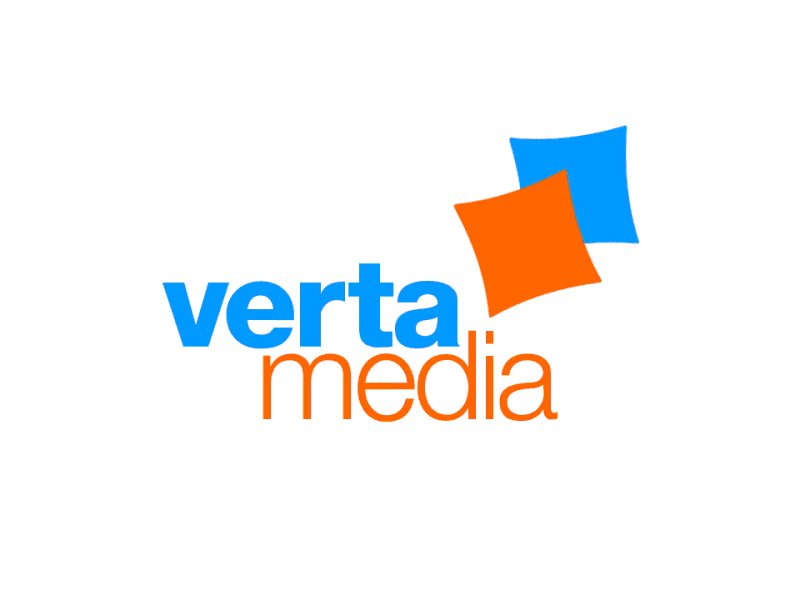 Founded as a startup back in 2008, VertaMedia has grown 10 times and now unites over 80 enthusiastic professionals into one team, distributed among three cities: New York (headquarters), Kyiv and Odessa. By now, the company has grown into a Supply Side Platform with an own video advertising marketplace. This SSP offers publishers effective and progressive tools for video content monetization. VertaMedia™, a bespoke system, is a white-label technology that uses Intelli algorithm to connect publishers to the best possible source for every impression.
The solutions VertaMedia offers to publishers and advertisers are VertaMedia™Intelli (a smart algorithm for maximizing revenue opportunities through analyzing real-time data and and historical data), Video Ad Exchange, VertaMedia's Sell Side Platform (an upmarket video advertising monetization platform), Header Bidding Solution (via partnership with prebid.js framework) and outstream video ad units. Thus, the company has all that it takes to stand up to its motto and make advertising excellent.
VertaMedia is an award-winning company. Early in 2017, it received the Trustworthy Accountability Group (TAG) Certified Against Fraud Seal as an acknowledgment of its strong commitment to fight against fraudful non-human digital traffic in the ad-supply chain. Relatively speaking, TAG is an industry initiative that unites media giants in the fight against fraudulent traffic, malware and Internet piracy. It works on promoting brand safety via better transparency across the digital ad industry. The founder of VertaMedia, Alex Bornyakov, said that the elimination of ad fraud and encouragement of transparency are two extremely topical issues the company is working on. The founder also hopes that this certification will serve as a proof of the company's security and integrity to VertaMedia clients.
Back in 2014, VertaMedia acquired AdCenter, a tool for automation and improvement of the effectiveness of advertising in social networks. This Ukraine-based company started working with Russian-speaking clients only, but gradually expanded its services to Europe as well.
[dt_divider style="thick" /]
LoopMe is a huge mobile video platform that reaches out to two billion devices globally. It unifies all of the mobile video ad formats to deliver strongest consumer engagement across all devices. LoopMe offers real-time ad placement optimization that is executed by Artificial Intelligence. The platform carries out targeting and retargeting via customizable segmentation of the audience. What's more, LoopMe offers native mobile video feature, which makes video ad content less annoying to the user.
Founded in 2012 by two experienced mobile ad executives Stephen Upstone and Marco Van de Bergh, the company has grown to over 200 employees by now. Currently, there are global offices in New York, Los Angeles, London, Paris, Berlin, Dnipro, Dubai, Beijing, South Africa and Bangalore. London is the home to the headquarters of the company. So far, LoopMe received $17.6 million of investments in four rounds (the last took place in March 2017 when the company received $10 million from Harbert Management Corporation). The latest investment was raised to optimize mobile video advertising with the help of artificial intelligence, VentureBeat says. It's not surprising at all that companies similar to LoopMe get significant investments since according to the latest data from eMarketer, mobile ad spendings exceed desktop ad spendings a lot, and digital ad spendings outreach TV ad spendings as well. So, LoopMe is riding the wave of popularity of mobile video ads that is only growing and gaining pace.
LoopMe platform has been used by numerous famous brands. Among them are Microsoft, Airbnb, Honda, and Disney. Back in 2015, LoopMe also closed a $70 million deal with three Chinese giants, Cheetah Mobiel, Sungy Mobile and Baidu, which gave the company access to the apps with more than 10bn global downloads, says The Telegraph.
The company stays familiar to everyone and receives recognition in spite of the tough competition in the mobile ad market. Just a couple days ago, on the 15th of June, 2017, LoopMe took Bronze at the Creative Tech Awards for their ad campaign for Yorkshire Tea (the campaign combined engaging creative with a cutting-edge AI technology to raise brand awareness). Way to go, LoopMe!
[dt_divider style="thick" /]
Exponential is a global company that provides digital media solutions and advertising intelligence to brand advertisers and publishers to equip them with more relevant and smarter solutions. With the help of innovative advertising experiences the company transforms and facilitates the way that the brands interact with their audience through desktop and mobile digital ad technology.
The e-X Advertising Intelligence Platform, introduced by the company, unites technology and world-class data to connect advertisers to their prospect customers with the help of creative messaging that is delivered globally. It delivers innovative advertising solutions that change the interaction of the advertisers with the brands. The key benefits that the platform offers its users are standardized metrics of all ad formats, precise targeting to the relevant audience and well-performing creative formats that keep their functionality across devices and media
This company was founded in 2001. The headquarters are located in Emeryville, California. The company has nearly a thousand employees working in twenty-two countries of the world. Back in 2011, Exponential acquired Ado Tube, a service that creates, delivers and syndicates in-stream ad units to connect publishers to their prospect consumers. The monthly results of this service are nothing but amazing – over a billion impressions.
On a final note
The digital advertising market in Ukraine is rapidly developing and is actively gaining pace in its expansion. Right now, it has a lot to offer to the most demanding advertisers and publishers. New innovative solutions are being presented by market leaders like VertaMedia, LoopMe, and Exponential. We hope that this short overview of their history and strong gains helped you get a general idea of what these companies can do for your business. Still, we recommend you to check out their rich portfolios. With players like these three, video traffic monetization market of Ukraine definitely has a bright future. They could also help you reach your target audience with the help of innovative technology, if you choose to go Ukraine.